Cornwall Beaches & Beaches on the Isles of Scilly
Cornwall has over 150 beautiful beaches, most of these are within easy reach of a town or accessible by car, while other beaches are more isolated, tucked away and require a walk to reach them.

Cornwall has beaches for swimming and watersports, sandy beaches of soft golden sand, beaches for sunbathing where you can lie and relax, beaches for families, beaches with rock pools to explore, teeming with life, beaches bordered by towans (sand dunes) and beaches where you can take your dog walking.

The variety of Cornwall's beaches is immense. Some are long, extending for over a mile (km), while others are in small sheltered coves bounded by fantastic granite or slate cliffs.

Beaches vary depending on the area of Cornwall. On the South coast, the cliffs are generally less steep with luxurious plant growth while on the North coast many beaches have impressive cliffs or sand dunes.

Whichever part of Cornwall you are visiting, whether it's the Land's End Peninsula, Lizard Peninsula, Truro - Falmouth Area, Redruth - St Agnes Area, St Austell - Fowey Area, Looe & South East Cornwall, Newquay - Padstow area, Tintagel & North Cornwall or the Isles of Scilly, you will find many beautiful beaches to choose from.

We provide comprehensive information for each beach in Cornwall including details of parking, toilets and other facilities, lifeguard cover, Blue Flag awards, dog free or dogs allowed, distance from the nearest car park or nearest town, accessibility, good for swimming, surfing or other watersports, tide times.
Beaches in Cornwall by Area
Available for everyone, funded by people who are Into Cornwall.
If the information on this website has been useful to you please consider a donation.
Beach events
Regular Events:
Regular Events:
Regular Events:
Click here to find
accommodation for
Beaches
Beaches around Cornwall
Photo Gallery

View more Beaches around Cornwall photos
Cornwall Beaches
Video Gallery

View more Cornwall Beaches videos
Maps of Cornwall :
The Ordnance Survey publishes the Explorer series of maps which are ideal for walkers.

Scale 1 : 25 000
2.5 inches to 1 mile /
4cm to 1km.

Available in local bookshops or click on the links below to order online.
Those covering Cornwall:
Map of Isles of Scilly:
101 Isles of Scilly
For more information: www.ordnancesurvey.co.uk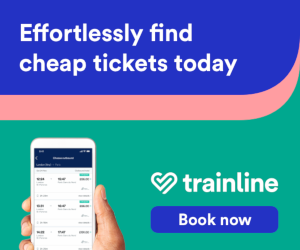 The above code is the QR Code for this page