Wildlife in Cornwall
Cornwall and the Isles of Scilly offer a huge diversity of habitats for a wide variety of wildlife. Mammals of both land and sea, fascinating birds and plantlife, a wealth of marine animals and plants and a wonderful selection of invertebrates from beautiful butterflies and moths to the molluscs and crustaceans of rock pools and around the rugged coastline.


From the cliffs of the coast to wild moors, woods and forests, hedgerows, heathland and winding river valleys, Cornwall's natural environment is home to thousands of interesting animals and plants. Freshwater streams and rivers mingle with tidal rivers. Salt flats, reed beds and wetlands provide food and shelter for hundreds of birds.

The Isles of Scilly, situated 28 miles off Land's End, are designated as an Area of Outstanding Natural Beauty. Famous for birdwatching, the Islands are also home to the lesser white-toothed shrew, the only place in the UK with a population of these animals.

Wildlife finds a way of colonising and utilising even the harshest of environments. Remote rocky islands, even a rock outcrop, can be home to sea birds, seals, molluscs, crustaceans and a wide variety of plant life.

| | |
| --- | --- |
| | |

The invertebrates are well represented in Cornwall and the Isles of Scilly with a range of insects: including rare butterflies and moths such as the Wood White butterfly and the Death's-head Hawk-moth; dazzling dragonflies and damsel flies; glow worms and a variety of bees, beetles and bugs.



Lackey Moth Caterpillar (Malacosoma neustria)

Molluscs too are numerous, both salt and freshwater species, including clams, mussels, snails, slugs, limpets, cuttlefish, Common Periwinkles and Dog Whelks, while the crustaceans hold court over the coastline and rock pools with crabs such as the , lobsters, prawns and the tenacious barnacles who cling to the rocks found around the coast.

Marine animals from the smallest such as sponges, corals, By-the-wind Sailors and Jewel Anemones to large animals such as Bottlenose Dolphins, Grey Seals, Leatherback Turtles, Basking Sharks, Fin Whales and a wealth of sea fish including the unusual Ocean Sunfish can be seen around Cornwall and the Isles of Scilly.

For information about birds and birdwatching in Cornwall and the Isles of Scilly please click here to visit our Birdwatching pages.

Mammals such as badgers, hedgehogs, foxes, bats, dormice, voles and shrews, rabbits and squirrels can be found across Cornwall. Some woodlands are providing nesting facilities for dormice to encourage them to breed. Otters frequent streams and rivers in Cornwall and can be detected by their tracks and droppings known as spraint.


Reptiles and amphibians can be seen around Cornwall and the Isles of Scilly but can be rather shy. Snakes such as Adders and the Grass Snakes can sometimes be seen basking in the sun around the coastal path. Keep your eyes open and look ahead because if they hear you they will slither off and hide. If you detect them from a distance you can enjoy watching them curled up in the sun.

The Common Lizard may show himself emerging from a Cornish hedge or roadside verge, while Slow-worms often frequent gardens, hiding under wood or metal sheeting whose heat they enjoy, before hunting around for a juicy slug.



Slow Worm on the coast path at Kennack Sands

Common frogs and toads are found in many areas but they mostly hide themselves away so you need to know where to look. The exception to this is when they return to their home pond to spawn and during the period when the tadpoles have just become frogs. At this time it is possible to see hundreds of tiny frogs crossing roads and footpaths. Palmate newts and Smooth newts are also found in ponds around Cornwall but are not naturally present on the Isles of Scilly.

The plant life of Cornwall and the Isles of Scilly is as diverse as its animal life. From trees and flowering plants to mosses, ferns, seaweeds and lichens.

Woodlands and hedgerows have carpets of Bluebells in late Spring. Spring and Summer see fields, cliff tops, hedgerows and roadside verges filled with masses of colourful wild flowers including cowslips, thrift, campions and mallows.

Many rare species of plants are found particularly in unique areas such as the Lizard Peninsula with its serpentine base. Cornish Heath is moreorless exclusive to the Lizard while Land Quillwort grows here and nowhere else in the British Isles. Yellow Centaury and Thyme Broomrape are more Lizard rarities.


| | |
| --- | --- |
| | Ancient woodlands of Oak can be visited which still support traditional plants and fungi. |
Although mushrooms and toadstools occur in many seasons, the favourite time of the year to view the greatest number of species is Autumn. Cornwall's woods are alive with all manner of fungi from the Orange Peel fungus to Stinkhorns and Puff-balls.

Wildlife Reserves exist throughout Cornwall and the Isles of Scilly. Many of these have open access while others are set aside solely for the protection of their residents. Some sites have mixed access with restrictions in operation during certain times of the year. St Agnes on the north coast has a Voluntary Marine Conservation Area.



Take the opportunity to explore the wealth of wildlife for yourself or take a guided tour with local experts by land or sea.

Books:
Wildlife Books
Wildlife NEWS
---


For more information on Wildlife in Cornwall and the Isles of Scilly

Cornwall Wildlife Trust

Isles of Scilly Wildlife Trust

Cornwall Seal Group Research Trust
Cornwall Marine and Coastal Code
Available for everyone, funded by people who are Into Cornwall.
If the information on this website has been useful to you please consider a donation.
Map of Wildlife locations in Cornwall
Use the + scale on the left of the map to zoom in on an area. Click on a marker to see the name of the location and click the box to go to the information about that place. To zoom out click - on the scale.
(Map integration by www.choughmountain.eu)
Wildlife locations in Cornwall
Dolphins near Padstow
Photograph by Paul Ash
Wildlife in Cornish
Wildlife
Bys naturel

Caterpillar
Pryv del

Bat
Askel grohen

Lizard
Pedrevan

Badger
Brogh

Hedgehog
Sort

Frog
Kwilkyn

Fox
Lowarn

Rabbit
Konin

Butterfly
Tykki-duw

Snail
Bulhorn

Worm
Pryv

Spider
Kevnisen

Dolphin
Morhogh

Seal
Reun

Fish
Pysk

Mussel
Mesklen

Lobster
Legest

Crab
Kanker
Click here to find
accommodation for
Wildlife
Wildlife
Photo Gallery

View more Wildlife photos
Wildlife in Cornwall
Video Gallery

View more Wildlife in Cornwall videos
Maps of Cornwall :
The Ordnance Survey publishes the Explorer series of maps which are ideal for walkers.

Scale 1 : 25 000
2.5 inches to 1 mile /
4cm to 1km.

Available in local bookshops or click on the links below to order online.
Those covering Cornwall:
Map of Isles of Scilly:
101 Isles of Scilly
For more information: www.ordnancesurvey.co.uk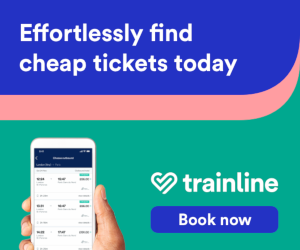 The above code is the QR Code for this page