Air sports in Cornwall
What could be more exhilarating than learning to fly?

Learning to fly in the beautiful natural surroundings of Cornwall!
Aviation sports are just one of many adventure sports available to enjoy in Cornwall.
Experience the freedom of soaring in the skies above the amazing Cornish coastline. AOPA Approved pilot training is available (including helicopter training), with flying lessons at a number of locations within Cornwall, as well as leisure flights for those new to flying.

There is a Cornish Gliding Club and Powered flight training with aircraft hire is available at a number of venues throughout Cornwall from the Land's End area to Bodmin Moor.


Trial flying lessons and scenic flights are available at a number of flying club based locations in Cornwall including Perranporth and Cardinham.
Drone Flying has become increasingly popular in Cornwall but you must operate within the law. On 13th March 2019 new restrictions on drone flights came into use, meaning a change to restriction zones around airports and airfields. For full details visit: dronesafe.uk/restrictions/

Paragliding courses and training are available. This aviation sport is hill based with launch by foot, not to be confused with Parascending.

Hang Gliding clubs exist in Cornwall offering training for those with Hang gliders and Micro-light training can be undertaken.
For the extreme sports enthusiast, Parachuting and Sky-diving can be enjoyed above the beautiful Cornish countryside.
Books
Hang Gliding
Air Law for Microlight Pilots

Paragliding


Parachuting


Skydiving


Aviation
Websites
British Hang Gliding and Paragliding Association
Available for everyone, funded by people who are Into Cornwall.
If the information on this website has been useful to you please consider a donation.
Map of Air sports locations in Cornwall
Use the + scale on the left of the map to zoom in on an area. Click on a marker to see the name of the location and click the box to go to the information about that place. To zoom out click - on the scale.
(Map integration by www.choughmountain.eu)
Air sports locations in Cornwall
Air sports in Cornish
to Hang-glide
Ayrgregi
Ancient Landscape, near Gurnard's Head, Zennor
Click here to find
accommodation for
Air sports
Barras Nose, Tintagel
Bedruthan Steps
Maps of Cornwall :
The Ordnance Survey publishes the Explorer series of maps which are ideal for walkers.

Scale 1 : 25 000
2.5 inches to 1 mile /
4cm to 1km.

Available in local bookshops or click on the links below to order online.
Those covering Cornwall:
Map of Isles of Scilly:
101 Isles of Scilly
For more information: www.ordnancesurvey.co.uk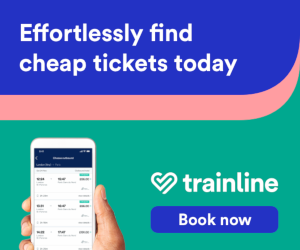 The above code is the QR Code for this page