Cycling and Mtb in Cornwall
Cornwall is the ideal place for taking to two wheels and getting away from it all. With so much to see in Cornwall, a bike gives you the time and freedom to explore the countryside and its towns and villages.
In recent years a number of cycle trails have been created which give you the opportunity to ride safely off-road.
Additional cycle routes have been designed, making use of minor roads which take you through some of Cornwall's most beautiful countryside. So whether you're an experienced cyclist or a family out for a relaxing afternoon, Cornwall's cycle trails and routes can provide you with an enjoyable and healthy way to experience the Cornish countryside.
As the use of cycles has increased in Cornwall new cycle ways have been created between towns. These include newly opened off road cycle paths between Tresillian and Truro; Shortlanesend and Truro.
Cornwall Cycle Trails
Cornwall has many cycling routes and trails.
The Cornish Way is a 180 mile (288km) trail from Bude to Land's End. It is part of the National Cycle Network. It consists of 6 individual trails.
The Mineral Tramways Trails are an extensive network of multi-purpose trails which take you on a tour through Cornwall's history. There are 7 trails in this network.
Each cycle trail in Cornwall is featured in the links below with details of that trail, a map of the trail and information on places to visit along the trail. You may also find details of cycle hire or accommodation available for that trail marked on the map if any of our members are closeby. Please click on a link to view the trail information.
Mineral Tramways Trails:
Coast to Coast Trail
17.5km / 11 miles

From Portreath on the north coast of Cornwall to Devoran on the south coast of Cornwall. Coast to Coast - from sea to shining sea; Atlantic to Channel - cycle across England in just a couple of hours !

Great Flat Lode Trail
12km / 7.5 miles
Circular trail.

Tresavean Trail
1.8 km / 1.1 miles

Portreath Branchline Trail
8.8 km / 5.5 miles

Tehidy Trail
4 km / 2.5 miles

Tolgus Trail
3.5 km / 2.2 miles

Redruth & Chasewater Railway Trail
12.4 km / 7.7 miles
First & Last Trail
39.6 km / 25 miles
Land's End to Hayle.

Engine House Trail
38.7 km / 24 miles
Hayle to Truro.

Coast & Clay Trail
71.5 km / 45 miles
Truro to Bodmin via St Austell.

North Cornwall Trail
64.6 km / 40.5 miles
Bodmin to Cornwall border, near Bude.

St Piran Trail
55 km / 34.5 miles
Truro to Padstow via Newquay.

Camel Trail
27.4 km / 17 miles
Padstow to Poley's Bridge near Bodmin.
More Cornish Cycle Trails
National Cycle Network Routes
Cornwall also offers the opportunity to take guided bike trails, giving you maximum enjoyment and minimum hassle, as experienced guides with local knowledge show you the best of Cornwall's bike trails.

Click here for Guided Bike Trails in Cornwall
Click here for Cycle Hire and Bike Hire in Cornwall
Cornwall offers many other scenic cycle routes including the Camel Trail from Padstow on the North Coast into the beautiful Cornish countryside.
Hustyns, Bishops and Grogley woods between Wadebridge and Bodmin are excellent for their bike trails with Grogley Woods in particular having many great downhill runs through the trees.
In addition to the off road routes there are also cycle lanes along many of Cornwall's roads linking major towns and places of interest and many of the local councils or cycle shops produce information about scenic cycle routes in their area. Cycles can be hired throughout Cornwall.
Tehidy Country Park offers a cycle trail through woodland, suitable for all the family. Tehidy Country Park is a free admission country park accessed from either the Camborne Redruth Area or from the North Cliffs between Gwithian and Portreath.
For more cycling and mountain biking locations in Cornwall see the list below the map.
Cycles can be carried by train and it is advisable to contact the relevant train companies which operate in Cornwall for their policy on cycling.
Books:
Books can be purchased online by clicking on the links below :
For other books of cycling interest please click on the following link:
Cycling in Cornwall
For further information:
First Great Western www.firstgreatwestern.co.uk
CrossCountry Trains www.crosscountrytrains.co.uk
For more information on cycling in Cornwall:
Cyclists Touring Club www.ctc.org.uk
Mobilise Pedal Back the Years www.mobilise-cornwall.org.uk
Available for everyone, funded by people who are Into Cornwall.
If the information on this website has been useful to you please consider a donation.
Map of Cycling and Mtb locations in Cornwall
Use the + scale on the left of the map to zoom in on an area. Click on a marker to see the name of the location and click the box to go to the information about that place. To zoom out click - on the scale.
(Map integration by www.choughmountain.eu)
Cycling and Mtb locations in Cornwall
Cycling/MTB in Cornish
Cycling/Mountain biking
Diwrosa ha Menydh-diwrosa

Bicycle
Diwros
Click here to find
accommodation for
Cycling and Mtb
Maps of Cornwall :
The Ordnance Survey publishes the Explorer series of maps which are ideal for walkers.

Scale 1 : 25 000
2.5 inches to 1 mile /
4cm to 1km.

Available in local bookshops or click on the links below to order online.
Those covering Cornwall:
Map of Isles of Scilly:
101 Isles of Scilly
For more information: www.ordnancesurvey.co.uk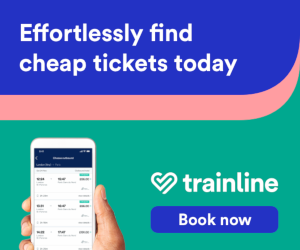 Buy Cycles Online
The above code is the QR Code for this page